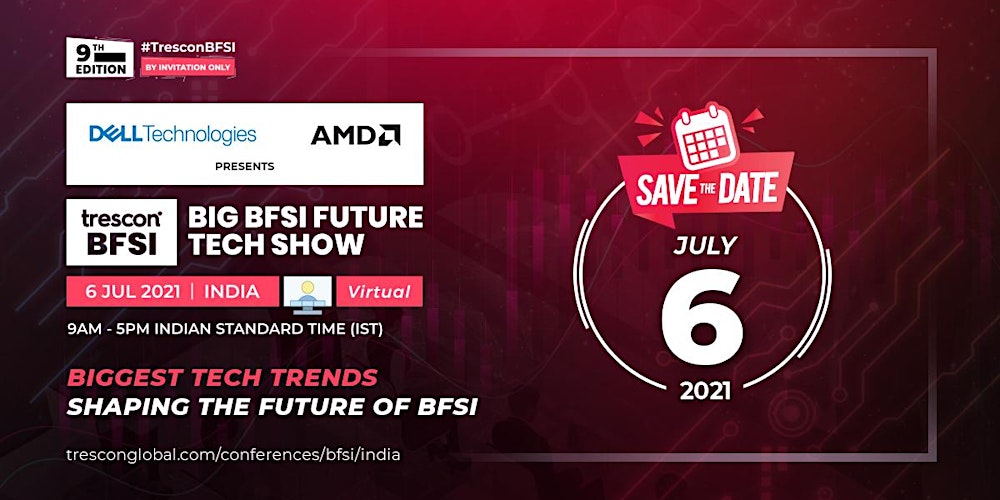 122 total views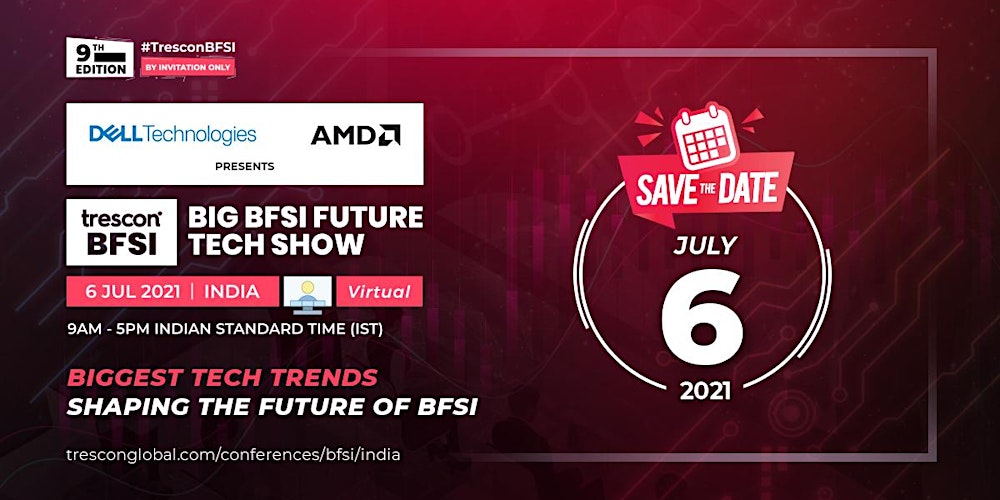 What Is Big BFSI Future Tech Show?
Big BFSI Future Tech Show is a thought-leadership-driven, business-focused initiative that provides a platform for tech leaders who are looking to explore and adopt new-age future-tech within their organization.
The show is virtually hosting tech leaders from across India, who will meet, network, learn and engage with some of the world's renowned technology thought-leaders, subject matter experts and technology innovators in a constructive, open-dialogue environment to find solutions for issues hindering their operations and services.
Discussion Topics:
Mastering the Era of Digitization
Intelligent Automation
Future of Data Centers
Enhancing CX through AI
Structuring AI and Cloud for Digital Growth in Banks
Safety and Security: Building a Cyber-Protected Network
Leveraging Cloud to Create New Business Frontiers
To know more about the event visit : BFSI_India
NOTE: Participation at this event is subject to pre-qualification. Please register for your free pass by visiting the event website: Free Delegate Pass
For Sponsorship opportunities, please submit the inquiry form by visiting the page: Sponsor Inquiry
Disclaimer:
Blockcast.cc does not endorse any content or product on this page. While we aim at providing you all important information that we could obtain, readers should do their own research before taking any actions related to the company and carry full responsibility for their decisions, nor can this article be considered as investment advice or recommendations. Every investment and trading move involves risk, you should conduct your own research when making a decision.