177 total views

$0 – $1,500

Event description
Blockchain is so much more than "Crypto"! Learn about mining, trading, developmental technology, and more! All proceeds donated to charity!
About this Event

Expand you mind and learn more about Block-chain and the projects and people that are developing the space. Hear all about:
Developers building new technologies in Block-chain
Miners and companies focused on POW (Proof of Work)
How to store and exchange your Crypto and Assets (Exchanges and Investment)
Q&A with some of the top minds in the space
Where we are going today, and tomorrow in Fintech and Defi
Permissioned .vs Permissionless chains
Legal, Regulatory and more!
Brought to you from Team Zel!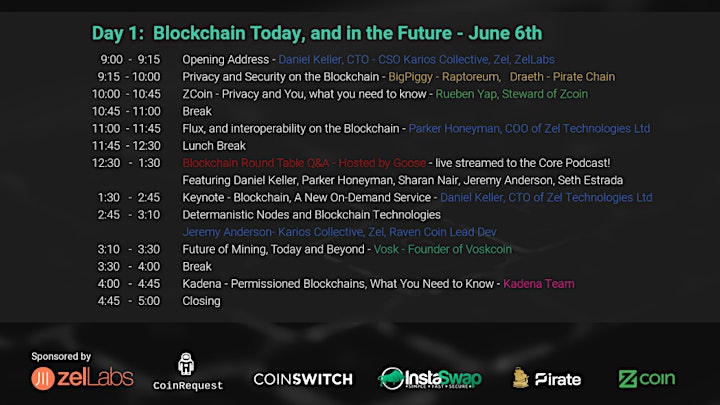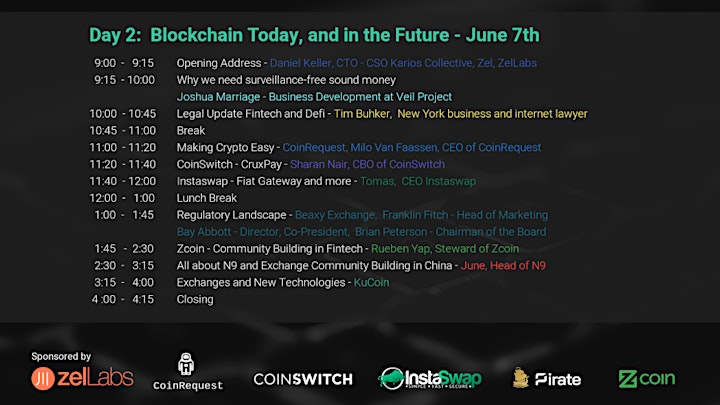 Date and Time
Location
Online Event
Get tickets for this event on: EventBrite.