Elastos:
In development for over 18 years, Elastos has engineered the world's first secure and decentralized internet platform, backed by a revolutionary open source operating system. Elastos creates a virtual ecosystem where decentralized applications are protected from direct access to the internet while allowing for the scalability to manage billions of potential users and interactions.
Decentralized applications run in a safe sandbox environment and users can actually own and create an economy around their data. Additionally, Elastos is capable of providing unparalleled security for self-driving cars, AR/VR platforms, Internet of things devices, smartphones, smart routers and more.
Fresco:
Art & Entertainment industries are seeing the opportunity of totally revolutionizing the engagement model. Asset provenance, Digital data as wealth are topics that rise up in every boardroom.
Through the Art & Entertainment In The Blockchain Age Symposium organized by Elastos & FRESCO, we seek to discuss and explore how the Art & Entertainment industries should prepare for the upcoming revolutionary change and usher into a new era.
ViewChain
ViewChain is a Decentralised content distribution platform. It utilizes Blockchain, IPFS and Zapya to exponentially increase content storage, copyright tracking, access to content and incentives given. ViewChain is aimed to revolutionize content distribution in developing countries.
ViewChain will give everyone the opportunity and freedom to create their own content and share it with others. The idea for this system originated from a new pattern of transferring that Zapya Users started to exhibit. There is a clear need for a new kind of platform to support them in their endeavours.
Agenda:
Agenda:
1:30PM – 2:00PM: Registration
2:00PM – 2.45PM: Speech by Rong Chen, Elastos Foundation Founder
2:45PM – 3:30PM: Speech by Fresco, Fresco.Work Co-founder
3:30PM – 4:15PM: Speech by Frank Wang, ViewChain Founder
4:15PM — 4:25PM Guest speaker: Hanh Cho, CTO at WeatherBlock
4:25PM – 5:10 PM: Panel Discussion: Blockchain for entertainment, art and digital assets. (Rong Chen, Roy Huang; Frank Wang; Hanh Cho)
5:10PM – 6:00PM Networking & Refreshment
Speakers: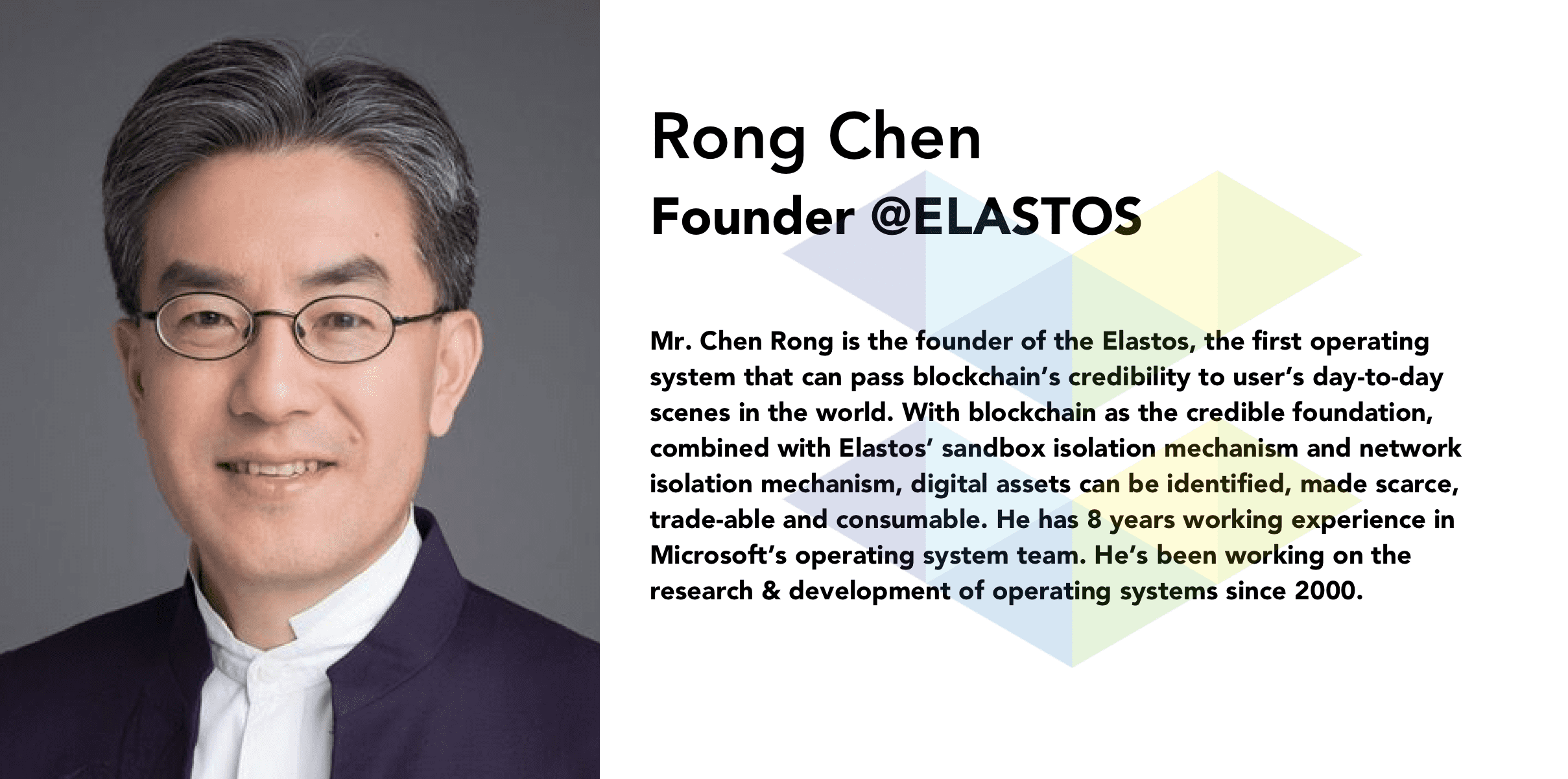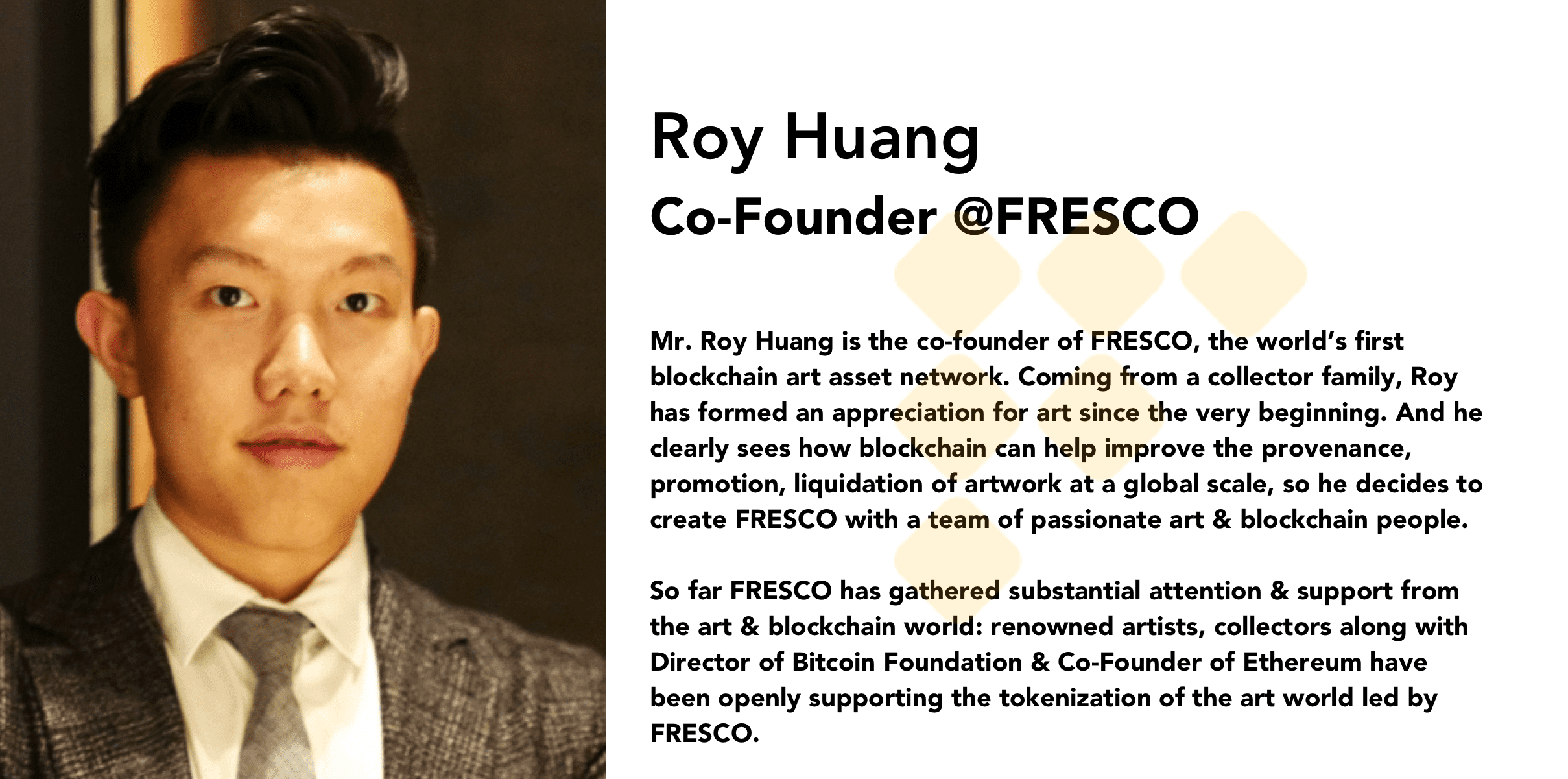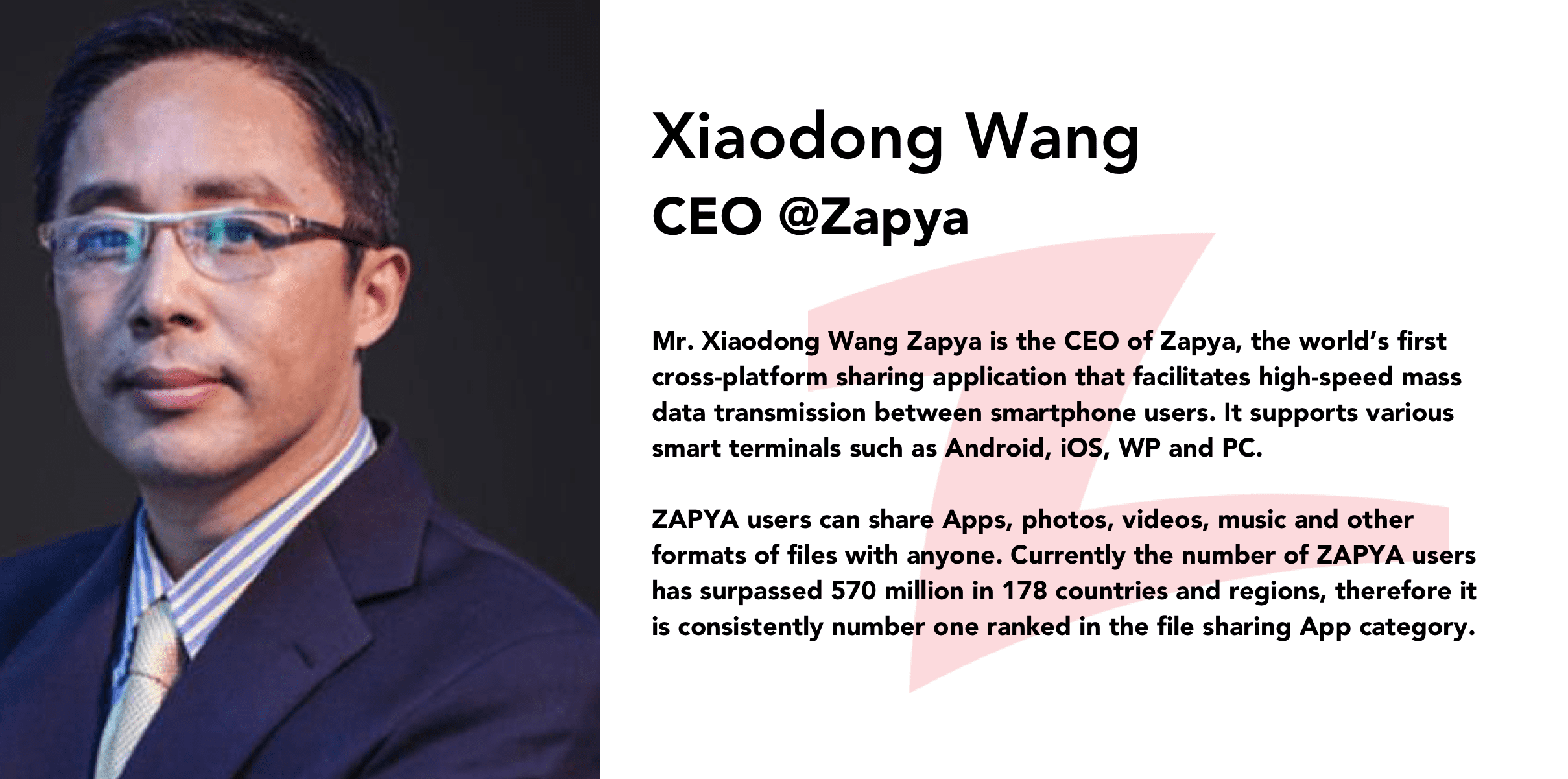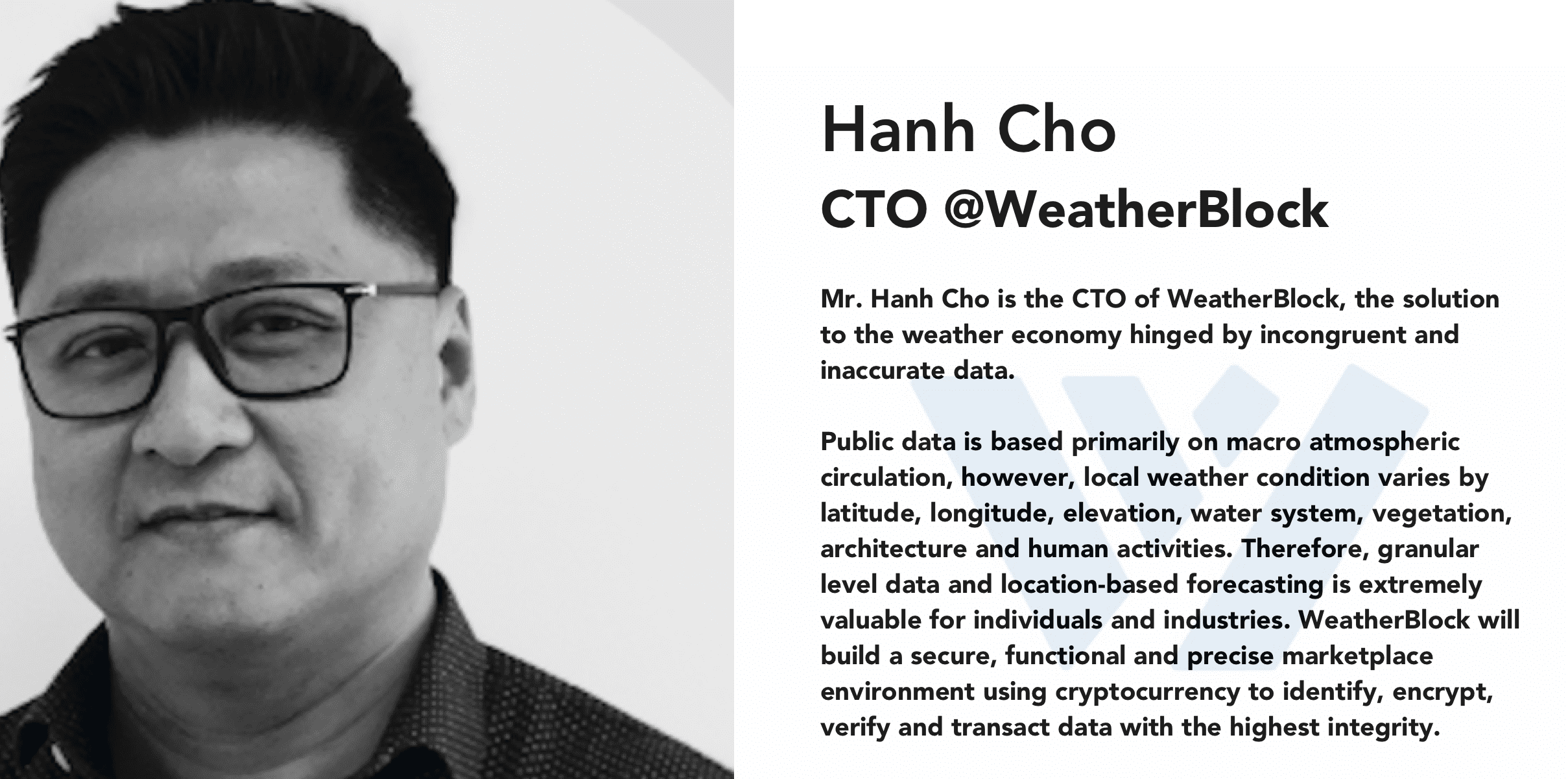 Resources:
• Websites:
http://elastos.org/;
http://fresco.work/;
http://viewchain.org/
• Github: https://github.com/elastos
•Whitepaper:
https://www.elastos.org/en/whitepaper/

https://viewchain.org/ViewChain.pdf
* Food & Drinks will be provided. Please make sure you are registered.
Get tickets for this event on: EventBrite.