334 total views
Introducing Ezira, a social media and business platform that will enable everyone to freely share information and value.
Users can share any type of content with their friends, peers, and the world by making posts to the Ezira network. It will be completely free to use, open source, borderless, neutral, and censorship resistant. The network will reward users for posting content, voting on content, and contributing resources.
An Ezira account will give users a digital identity that they have complete control over. Users can post with their full digital reputation behind them, as an independent persona, or completely anonymously. It will offer a comprehensive digital currency wallet and trading platform, with a decentralized and open market of digital and physical assets and products.
Ezira will operate on a global distributed node network with no central point of failure. Censorship of content, transactions, or user accounts will be impossible by design. It gives a voice to everyone by sorting content and electing leaders according to user votes. Ezira has an easy to use platform for buying products and establishing global online businesses, with built-in fast free cryptocurrency payments. Ezira is your all in one platform for the digital world.
Speaker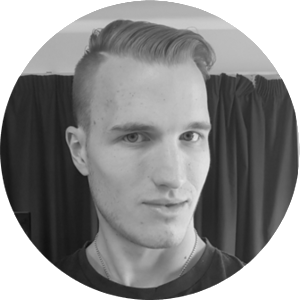 Harrison McLean – CEO
Harrison McLean authored the Ezira whitepaper during 2016, and built the Ezira project while studying at Monash University. He has a passion for designing voluntary systems of interaction to empower humankind, accelerate technological improvement, and protect the intrinsic rights of life, liberty and security of property.
NB: This presentation is preceded by the Blockchain Centre Talk & Trade, a facilitated group discussion about current affairs in the blockchain and crypto world. Discussions range from trading and technical analysis to technological advances, development updates and news to the philosophies of cryptocurrencies.
6pm to 7pm – Talk & Trade
7pm to 8pm – Ezira presentation
Drinks and catering provided
Following this event, we encourage our members to head to the Belgian Beer Cafe at 5 Riverside Quay, Southbank Boulevard, for more networking.
#blockchainCTR
Get tickets for this event on: EventBrite.