Due to popular demand, we are hosting another free event for regular Application Developers who are genuinely interested in learning about Blockchain Technology. This is a closed event aimed at Developers Only and you must register to attend.
Calling all Application Developers who are keen to break into the Blockchain space. This event will provide an introduction to Blockchains, Bitcoin and Ethereum. The talk will cover how these technologies came about, what they can do and what concepts do you need to understand about how they work. We will discuss what is happening in the industry and why it's a great time to be a Blockchain Developer. We also have a bonus presentation from Bitfinex to share some of the recent projects they have been working on.
Audience: Regular Application Developers (programmers) & Computer Science/Software Engineering students only. Please do not RSVP to this event if you are not a developer or a computer science/software engineering student.
Speaker: Laurence Kirk – Blockchain Developer and Founder of Extropy.io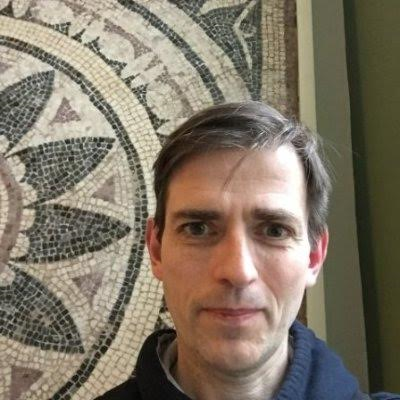 After a successful career writing low latency financial applications in the City of London, Laurence was captivated by the potential of Blockchain Technology, and in particular smart contracts. Two years ago, Laurence moved to Oxford and set up Extropy.io, a consultancy working with start-ups in the UK and overseas, developing applications on the Ethereum platform. He brings with him a wealth of real world experience that he loves to share with those new to this area.
Laurence hold a Physics degree from Durham University, and currently taking his MSc in Software Engineering at Oxford University. In addition to giving talks, mentoring at hackathons, and running groups about Blockchain Technology, Laurence also organise Artificial Intelligence and Data Science groups in Oxford.
During the workshop, Laurence will be teaching Solidity (an object-oriented programming language for writing smart contracts) from the simplest to advance smart contract up to interacting with a web application. The focus is very much the practical techniques that are needed when developing on Ethereum. The sessions will be very hands on, encouraging students to practice, explore and raise any questions regarding the Ethereum platform.
Speaker: Will Harborne, Ethereum Projects Lead at Bitfinex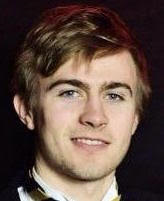 Will studied Engineering at the University of Cambridge, where he first became involved with Ethereum, before beginning his career at IBM. Although interested by enterprise use cases for private blockchains, it was public blockchain's potential to completely redefine business models which he found most exciting. From there he therefore joined Bitfinex to lead their technology projects using Ethereum and contribute to building a new financial ecosystem.
Digital exchanges like Bitfinex act as a gateway linking cryptocurrencies and blockchain to traditional financial infrastructure. Due to their complex operating requirements, and the burden of navigating the necessary regulatory bodies, these exchanges have until now typically had a centralised architecture. However, following several high profile hacks, the current architecture of blockchain exchange infrastructure is being rethought, and the coming changes will completely alter the role that these platforms will play in the future.
Bitfinex will give an insight into the transformational journey that they are now embarking on, as well as discuss some of their current Ethereum based projects. Among these projects are fiat currency tether tokens on Ethereum, as well as a new platform: Ethfinex.
Schedule:
18:00 – 18:20 Arrival time and registration at reception. Please arrive promptly
18:25 – 18:30 Brief presentation on our Blockchain Developer focused events and workshops
18:30 – 20:00 Main Presentation by Laurence Kirk and Q & A panel by senior Blockchain Developers
20:00 – 20:45 Presentation by Bitfinex and Q & A
20:45 – We will continue the evening at a nearby pub for networking.
Venue sponsor: A big thank you go out to King's College London for hosting us.
Venue address:
Auditorium B5
Franklin-Wilkins Building
King's College London
Waterloo Campus
Stamford Street
London SE1 8WA
Details of the room and a map can be found clicking HERE. For security purposes, King's Security will require everyone to register upon arrival.
Date: Thursday, 29th of June, 2017
Time: 18:00 – 20:15
This event is organised by The Blockchain Connector. For further details on our up and coming events, workshops & seminars, please visit our main Eventbrite page here or contact antonio@theblockchainconnector.com or on 0044 (0)7923 521 833.
Follow us on Twitter @bc_workshop
Join our dedidcated Blockchain Developer meetup group. Click here to join "Blockchain Workshop for Developers"
Get tickets for this event on: EventBrite.