224 total views
---
---
MISSION2MARS PITCH TRAINING FOR STARTUPS
If you are an entrepreneur eager to learn about the art of pitching and how to close the deal, pay attention, and get your calendars ready. This presentation not only helps with the basics but goes in-depth over the almighty pitching.
Because if you can not pitch your startup, do you even have a startup? 
About This Workshop
Pitching can be compared to storytelling with a hook. A great pitch can get an investor excited, land an important partnership, close a deal with that big client, or onboard that rockstar employee you've always hoped for.
Learning the art and science of pitching is important to marketers, sales people, and marketers. Over the years, Vitaly has trained thousands of individuals on how to pitch, including startups in some of the world's leading accelerator programs that went on to raise millions of dollars. In this in-demand workshop, he lays out the anatomy of a pitch, how to engage the audience with the right call to action, and the unspoken body language to bring it all together.
What You Will Learn
Who are you pitching to?
Why are you pitching?
What types of call-to-actions will you use?
Nothing matters more than traction. If you have traction, lead with traction
Identify your customer and potential problems
How competitors help your market
What is your ideal business model?
---
ABOUT SPEAKER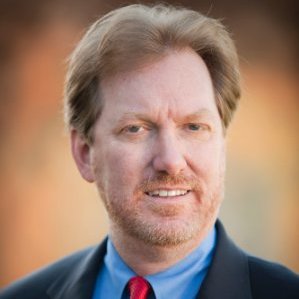 ROBERT S. WINTER
Co-Funded: daVinci Capital Group
Founding Managing Partner: Rocket Ventures
Founded: Menlo Park Group
Specialties: Angel Investing, Venture Capitalist, Start-Up Savior
A long-time investor, both as a venture capitalist and as an angel investor, with over 10 IPOs, 20 exits among 40 venture deals, Robert has generated 6x cash returns and over 100% IRR for investors.
Robert is a high-performance individual with a broad business, start-up, venture capital, angel investment, private equity and senior management skill set — and with significant subject matter knowledge in many high technologies.
With early-stage venture investments having included – nVidia (nvda), NetApps (ntap), Pharmacyclics (pcyc), Sequana Therapeutics (sgna), Financial Interactive, eHealth (ehth), Active Network (actv), ustream.tv, BiologicsMD, TNG Pharma, Numat, SiNode, Medical Adhesions Revolution, DryLet, BrainTap, neurable, Gecko Robotics, Amperon, OZE, Aday Technologies and others.
Additionally, he has served as the CEO of two startups (both successfully bought) and as Chairman of the Board. Further, he currently serves on the Board of Directors and as an Advisor to a number of start-up companies.
Presently, as Managing Director, he manages daVinci Capital Group, an investment firm primarily focused venture capital investing and advising. Prior, he was a Founding Managing Partner of Rocket Ventures, an $75M early-stage venture capital firm focused on software, Internet, and semiconductors. Previously, he founded the Menlo Park Group where he identified technology-oriented buyout targets and provided strategic consulting to corporations and entrepreneurial ventures. Earlier, Robert was a General Partner at Comdisco Ventures and Senior Associate at Canaan Partners, both venture capital investment firms. He has served in senior management positions at Hewlett-Packard, Informatic General Corporation, and IBM.
Robert has also served on a number of non-profit Board of Directors or as an Advisor – including The Rice Alliance, Harvard Business School Tech Alumni, vcTaskForce, CTIC Capital, and Hiller Aviation Museum. He has lived in the Bay Area/Silicon Valley for many years. He holds a BSEE from Rice University and an MBA from Harvard University.
---
Have questions for Robert Winter or Mission 2 Mars? Send us an email @ join@mission2mars.academy
---
Your future self is watching you right now through your memories …. on Mars
---
---
Get tickets for this event on: EventBrite.