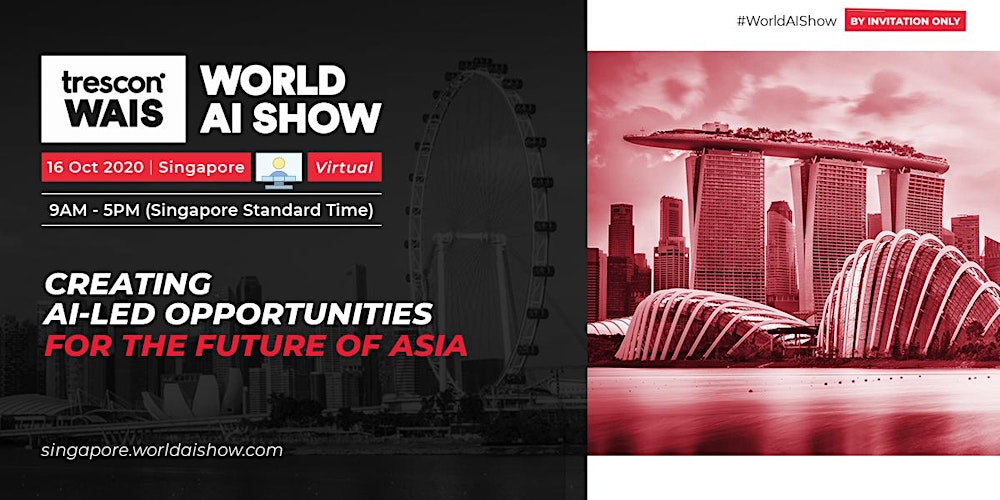 298 total views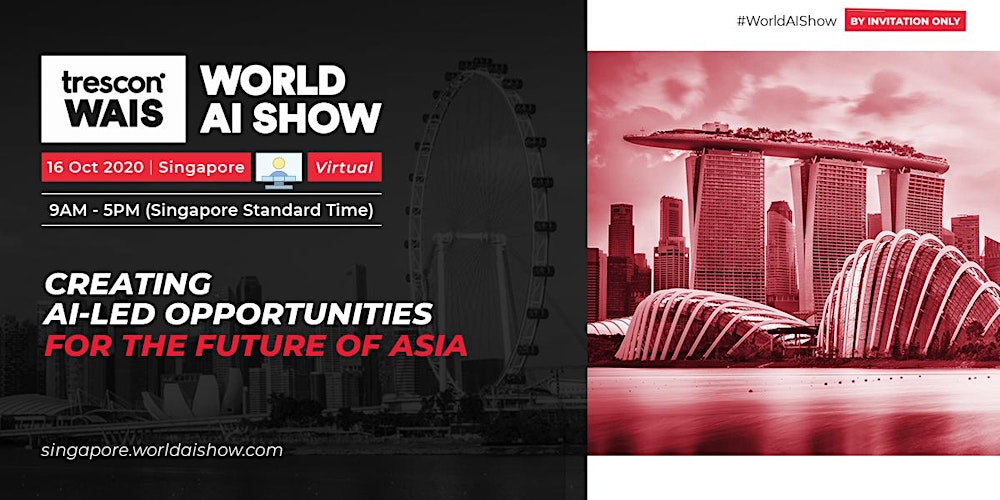 World AI Show – Singapore is virtually bringing together some of the top names in the AI and business space along with government dignitaries to discuss on how to leverage the AI technology to fulfil Singapore's tech-driven future through governance, initiatives and innovations.
World AI Show is a thought-leadership-driven, business-focused, global series of events taking place in strategic locations across the world. It connects top AI experts, enterprises, government representatives, data scientists, technology leaders, startups, investors, researchers, academicians, and global AI innovators – to discuss the impact of AI on commercial applications and the revolutionary ways it can transform businesses and government functions.
For more details, please visit: singapore.worldaishow.com
Agenda Topics:
Transforming into a human-centric AI organization post-crisis
Exploring the ways Artificial Intelligence will impact the future of work
Deploying AI to your enterprise: Moving beyond the pilot phase to operationalising AI across your organisation
Maximizing ROI across the components of AI enablement
How AI and Data Analytics will transform the customer experience
The future of AI in Cloud Computing
Potential of AI in business continuity: Analysing case studies from leading businesses and getting insights from their challenges and successes
Artificial Intelligence for Smarter Cybersecurity
Disclaimer:
Blockcast.cc does not endorse any content or product on this page. While we aim at providing you all important information that we could obtain, readers should do their own research before taking any actions related to the company and carry full responsibility for their decisions, nor can this article be considered as investment advice or recommendations. Every investment and trading move involves risk, you should conduct your own research when making a decision.