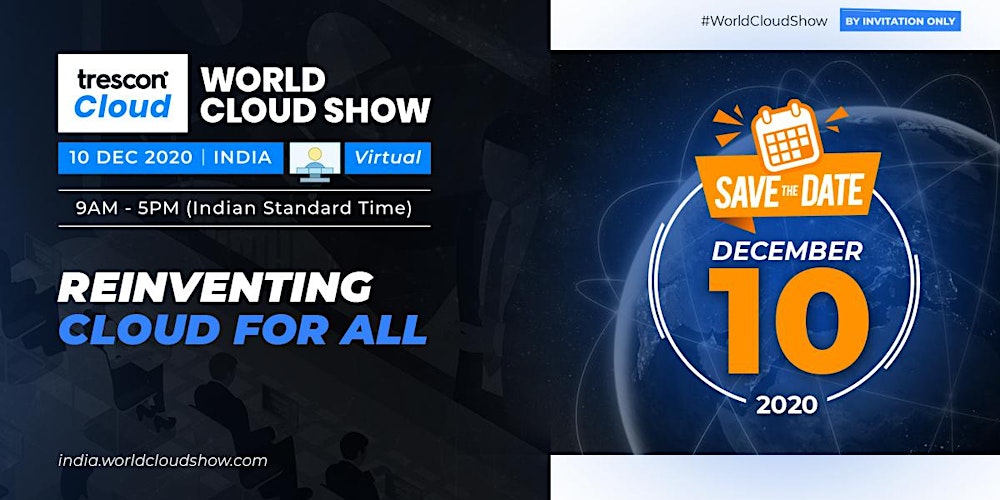 35 total views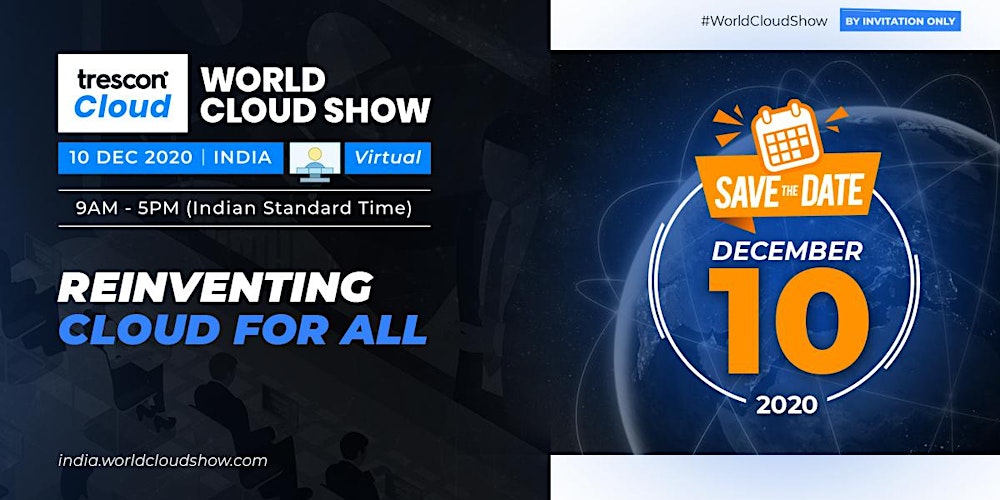 LEVERAGING THE POWER OF CLOUD FOR INDIA
A virtual convening of global tech leaders to highlight and discuss core data strategies and digital infrastructures that will drive the next phase of cloud adoption in a post Covid-19 era.
What is World Cloud Show?
World Cloud Show gathers pre-qualified CIOs, CEOs, CTOs, Heads of Research, Industry Practitioners, IT Decision Makers and Experts in Cloud Computing among others from cross-industry verticals across UAE.
The show features exciting keynotes, government and enterprise use-case presentations, product showcase, panel discussions and tech talks to discuss the latest challenges and applications of cloud-based solutions.
WHY INDIA?
India has been experiencing a technological revolution over the past few years. It has been predicted that by 2021, there will be about 635.8 million internet users in India. With more services adopting digital infrastructure, the need for storage platforms and security has become a necessity.
The Growing adoption of Big Data, analytics, artificial intelligence and Internet of Things are just some of the things that are expected to push cloud market in India to grow 3-fold to USD 7.1 billion by 2022 resulting in the following:
An eventual boost in the India's software as a service (SaaS) market backed by lower cost of workforce.
Growing talent pool.
A consistent sales Eco-system.
Adoption of newer technologies like AI and machine learning.
Being one of rapid adoption and backed by this consistent growth rate of technology, the nation looks poised to become a global leader in the Cloud space.
NOTE: Participation at this event is subject to pre-qualification. Please register for your free pass by visiting the event website: Free Delegate Pass
For Sponsorship opportunities, please submit the inquiry form by visiting the page: Sponsorship Enquiry