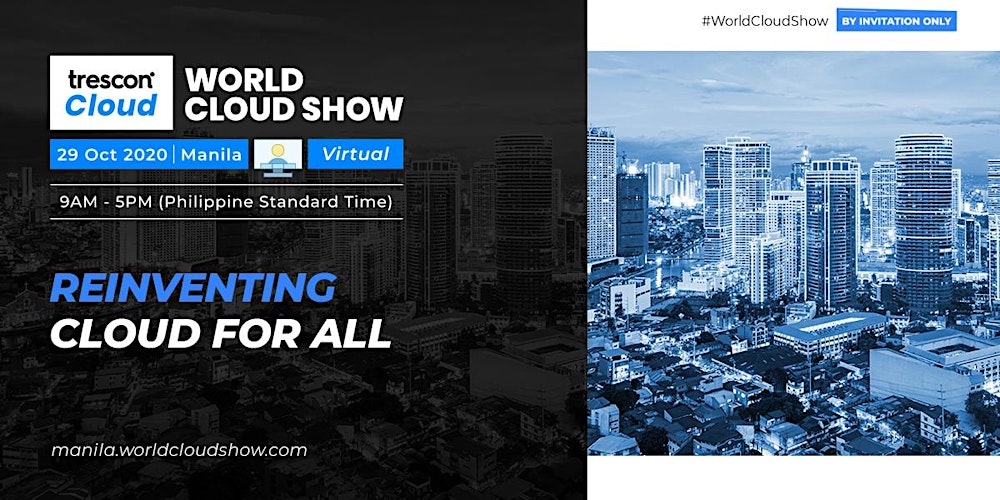 39 total views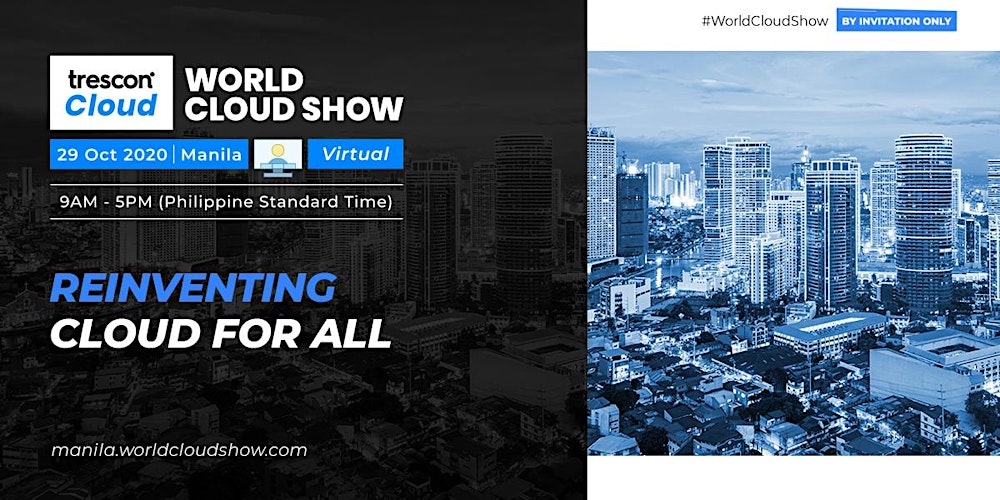 Reinventing Cloud for All
World Cloud Show, Manila is a virtual convening of global tech leaders to highlight and discuss core data strategies and digital infrastructures that will drive the next phase of cloud adoption in a post Covid-19 era.
The event will gather pre-qualified CIOs, CEOs, CTOs, Heads of Research, Industry Practitioners, IT Decision Makers and Experts in Cloud Computing among others.
The show will feature exciting keynotes, government and enterprise use-case presentations, product showcase, panel discussions and tech talks to discuss challenges and explore latest applications of cloud-based solutions.
Learn & Discuss
• How cloud will prevail: Building a cloud strategy
• Ramping up remote work in the cloud
• Cloud security and data protection
• Cloud infrastructure & storage during disruption
• Multi-cloud paves the way for AI & ML
• Cloud-native technologies consolidate: The new normal
For more details, please visit: manila.worldcloudshow.com