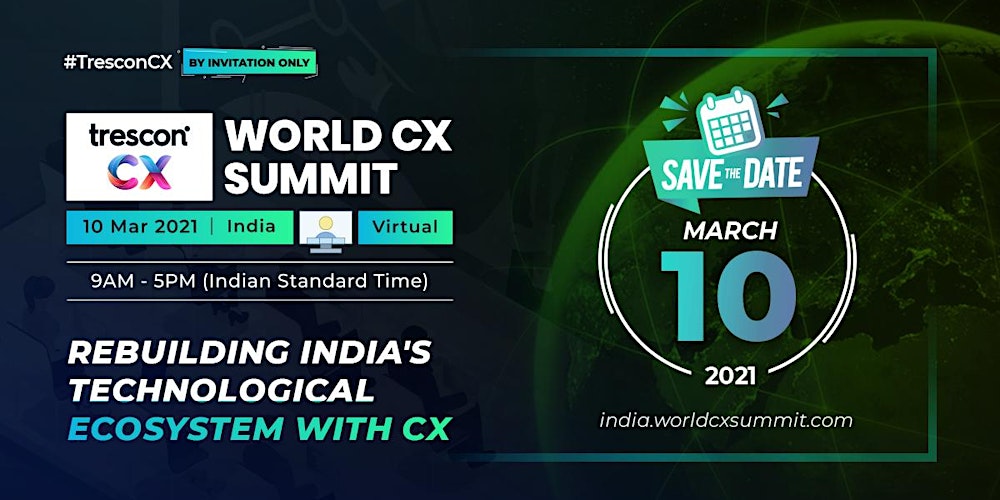 CX leaders alongside CMOs, CDOs & CXOs are convening virtually to discuss latest strategies, tech trends and opportunities in CX, MarTech & Data Analytics. These innovative leaders will also discuss best practices in defining, planning and documenting an organization-wide approach to prioritize & integrate CX.
As a part of the world tour, this India edition is virtually gathering pre-qualified CX leaders, Marketers & tech experts under one roof to discuss how the latest technologies and customer insights can be combined to change CX as we know it.
The summit will also host a combination of insightful sessions, keynotes, case studies and panel discussions sure to deliver actionable insights that attendees can apply to their Customer Experience strategies.
Discussion Topics:
Digital Transformation with Customer-First Thinking
Customer Data: Designing for Transparency & Trust
CX Strategies for a Touchless World
Adopting Digital Omnichannel
Future of Chatbots & Virtual Assistants
Rise of the Flexible Workforce
Role of Cybersecurity in Building Customer Trust
For more details, please visit: india.worldcxsummit
NOTE: Participation at this event is subject to pre-qualification. Please register for your free pass by visiting the event website: Free Delegate Pass
For Sponsorship opportunities, please submit the inquiry form by visiting the page: Sponsor Enquiry