There have been many analysts over recent weeks arguing that Bitcoin is clearly at a market top. As NewsBTC covered two weeks ago, one trader commented that the cryptocurrency is trading in line with a textbook "distribution" pattern.
"A couple more clues developing that lend themselves to HTF distribution. 1. Rising Demand on the verge of failing. 2. Side by side, ascent vs descent with selling the dominant pressure from volume," a trader said on the matter.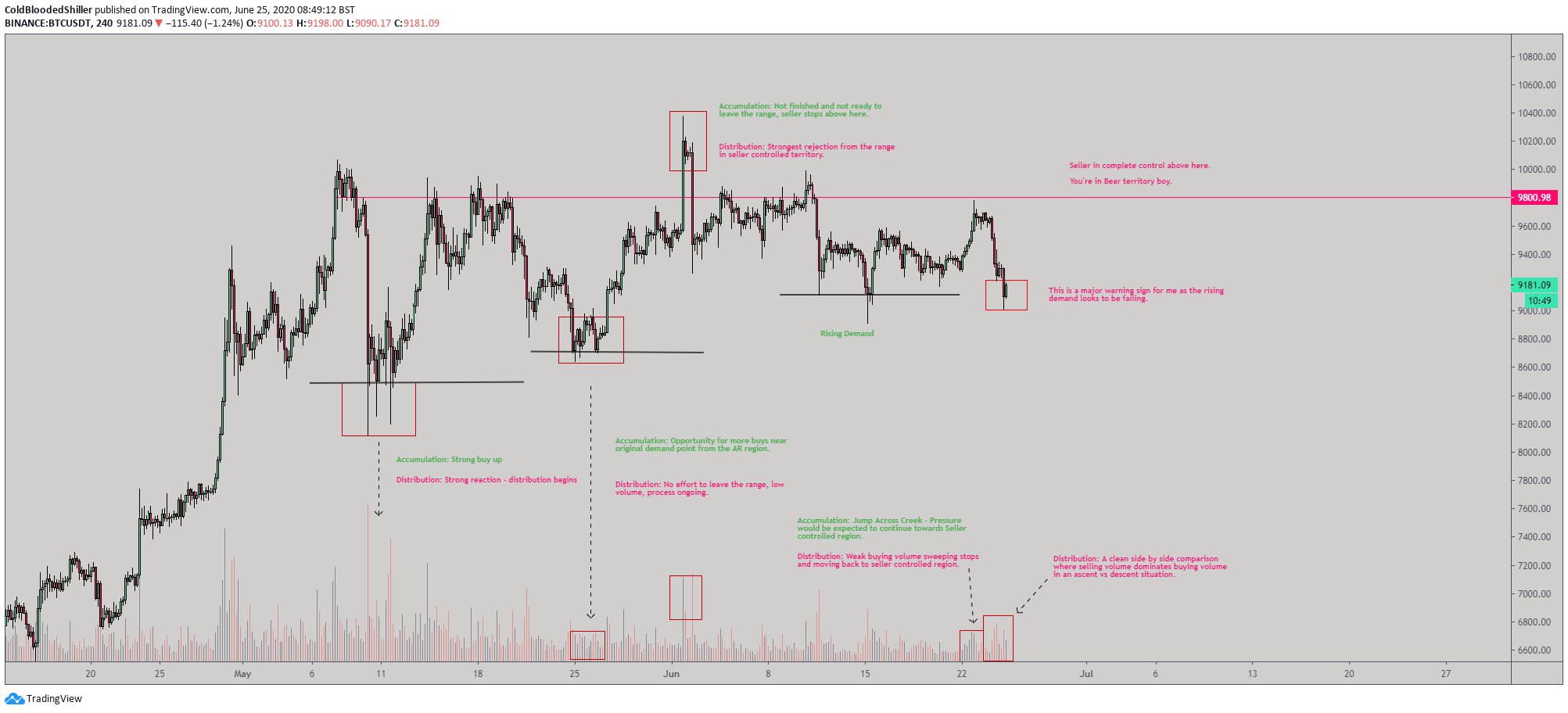 BTC distribution analysis shared by trader "Cold Blooded Shiller" (@Coldbloodshill on Twitter). Chart from TradingView.com
Yet data shows that long-term investors are unfazed. Namely, a majority of respondents to an impromptu Twitter poll has revealed that they're still long on Bitcoin.
Bitcoin Investors Continue to "Stack Sats"
On July 9th, pseudonymous BTC analyst "PlanB" conducted a poll via his Twitter account, followed by over 100,000. He asked his followers — which represent a good portion of Crypto Twitter — if they're holding, buying, or selling Bitcoin.
The impromptu poll, which reached over 13,800 individuals, found that 65.6% of respondents are currently holding Bitcoin. 18.3% of the respondents are buying the cryptocurrency at the moment. And a mere 3.9% of the respondents are currently selling BTC.

Image of a BTC investor poll by PlanB, shared by PlanB (@100trillionusd on Twitter).
The investor said in response to the data that this should boost BTC:
"Buying to selling ratio = 4:1 .. should result in higher prices, but sellers are obviously not among my followers… Sellers indicate they are trading or selling bitcoin to buy altcoins to get more BTC."
Corroborated by On-Chain Data
The poll's results have been corroborated by on-chain analysts.
On-chain analyst Philip Swift observed that more than 62% of all BTC in circulation has not moved in over a year. This is an all-time high and indicates that a majority of Bitcoin investors expect upside in the long run:
"BTC1yr HODL new ATH!! We have reached a new all-time high, with 62% of bitcoin not moving on-chain for at least 1 year. Strong hands from hodl'ers! Such high levels of HODL'ing have been present at the start of previous BTC bull runs," Swift wrote on the matter.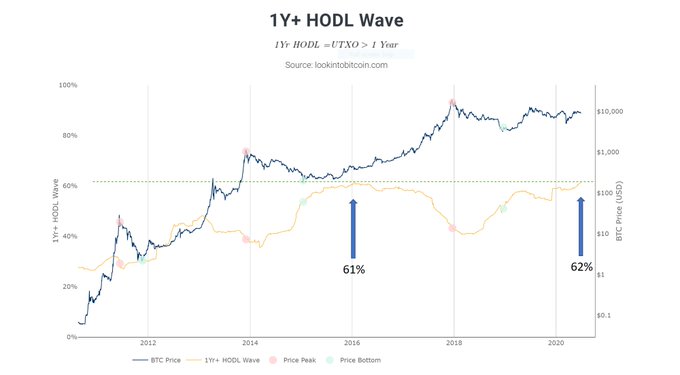 BTC 1 year+ HODL Wave indicator from on-chain analyst Philip Swift (@PositiveCrypto on Twitter)
This has been further corroborated by Rafael Shultze-Kraft, the CTO of Glassnode. Glassnode is a blockchain analytics firm.
He found that addresses deemed "HODLer" addresses are accumulating Bitcoin, BTC's velocity has hit 10-year lows, and Bitcoin is being withdrawn from exchanges en-masse.
All things considered, it seems that the name of the cryptocurrency game is accumulation and holding.
Featured Image from Shutterstock
Price tags: xbtusd, btcusd, btcusdt
Charts from TradingView.com
84% of Crypto Twitter Is Buying or Holding BTC, Boosting Bull Case
Image Credit: Refer to Source
Author: Refer to Source Nick Chong