231 total views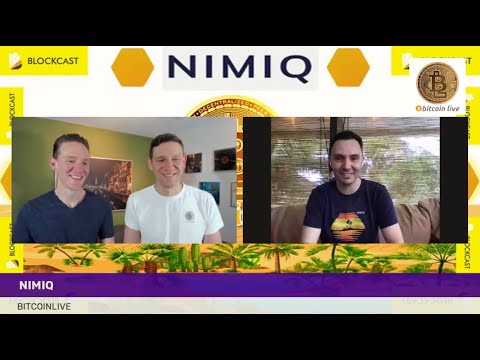 Nimiq is a non-profit and open source project founded by some, developed by many and owned by none. It is a community-driven project developed by a multinational and tech-oriented team.
Nimiq is a blockchain technology inspired by Bitcoin but designed to run in your browser. It is money by nature but capable to do much more. Nimiq Ambassador, Max joined BitcoinLive and Blockcast.cc to give updates of their latest developments.
For the first time, Nimiq OASIS enables a decentralized and therefore secure purchase of cryptocurrencies by bank transfer: from money in your bank account to cryptocurrency in your self-custodial wallet in a few minutes – and vice versa (volume limits apply). All without the need to open an account with a centralized crypto exchange and the associated, usually time-consuming identification process.
With the OASIS protocol, on one hand, currencies such as Euros, Dollars, or Swiss Francs can be used programmatically like tokens on a blockchain.
On the other hand, it creates the fastest, safest, and most efficient way to buy, exchange and sell cryptocurrencies such as Bitcoin. In the B2B area, both decentralized exchanges and OTC services and applications – in fact, all decentralized financial services (DeFi) – can use the OASIS protocol to efficiently process transactions between fiat and cryptocurrencies.
Find out more on how OASIS opens up the possibility of connecting Nimiq to traditional payment networks at https://www.nimiq.com/.
Disclaimer:
Blockcast.cc does not endorse any content or product on this page. While we aim at providing you all important information that we could obtain, readers should do their own research before taking any actions related to the company and carry full responsibility for their decisions, nor can this article be considered as investment advice or recommendations. Every investment and trading move involves risk, you should conduct your own research when making a decision.