514 total views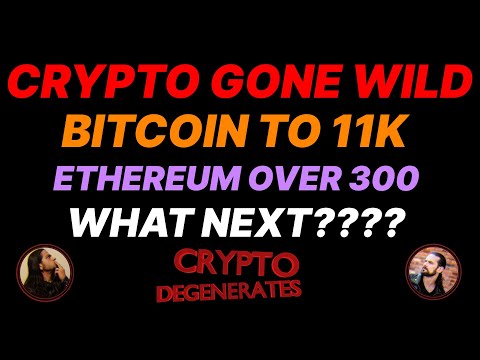 On tonight's Crypto Degenerates, Darko & Rob cover an EXCITING week in crypto… Bitcoin to 11K… Ethereum breakout and more. Too much to list in this special Moon Edition of Crypto Degenerates. Join us for fun, information and a bit of everything else.
Subscribe, like, share and tune in every week.
You can also show your support by signing up to pur Patreon here:
https://www.patreon.com/CryptoTonight
You can help this channel grow by donating any ERC20 to: 0x12d23347b4B80327A72424520B7C0cD6Fb2CDfa3
Official Crypto Freakshow website: www.cryptofreakshow.com
Crypto Freakshow Bookings: http://www.cryptofreakshow.com/booking.html
Vacant Minds Media: https://vacantmindsmedia.com/
Crypto Tonight: https://twitter.com/Crypto_Tonight
Rob Loggia Twitter: https://twitter.com/Loggiaonfire
Disclaimer:
Blockcast.cc does not endorse any content or product on this page. While we aim at providing you all important information that we could obtain, readers should do their own research before taking any actions related to the company and carry full responsibility for their decisions, nor can this article be considered as investment advice or recommendations. Every investment and trading move involves risk, you should conduct your own research when making a decision.