376 total views
On July 22nd, 23rd and 29th evenings, experienced developers from Bytom will bring three technical workshops to blockchain enthusiasts in San Francisco. Topics range from Bytom blockchain architecture, smart contract, layer 2, p2p network to BBFT consensus algorithm. The three workshops are perfect tutoring and guidance for developers who have enrolled in Bytom's developer competition 2. For those who are interested in blockchain programming, the workshops are also a feast of technology.
Workshop 3 —— Unique consensus algorithm: BBFT
Time: July 29nd, 6:30 – 8:30 pm
Location: Blockchain Center SF,540 Howard St, San Francisco, CA
Speakers:

Topic: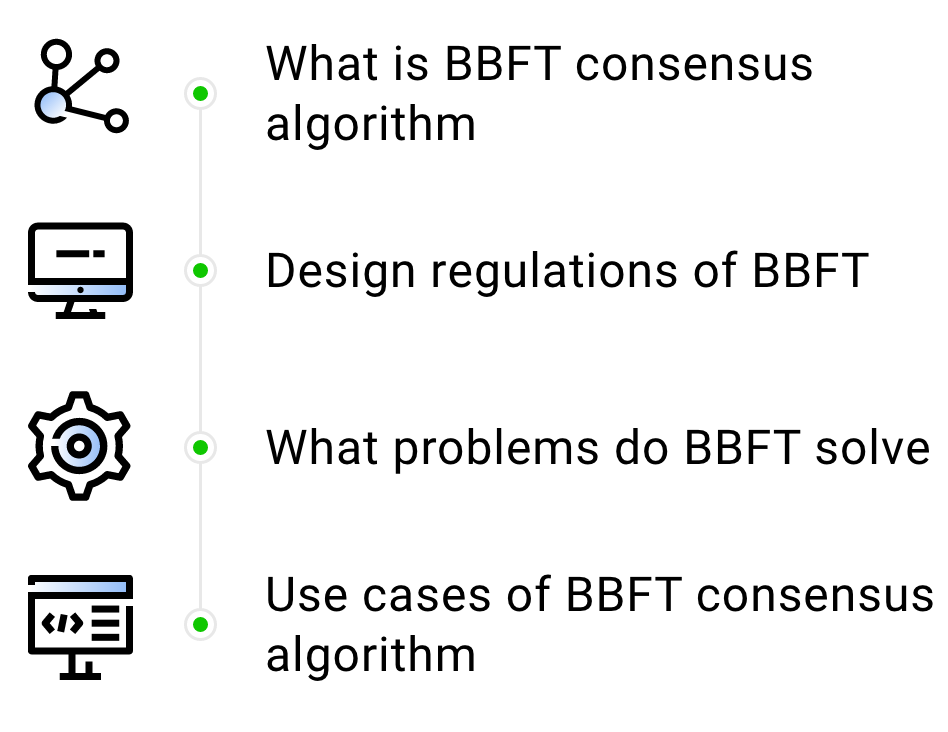 We will explain the issues below:
· Bytom blockchain architecture
· How to use a full-node wallet
· How to issue assets and transfer assets
· Use cases of Bytom smart contract
You will get benefits below:
· Face-to-face conversation with blockchain experts
· Effective tutoring on your project to compete for 100K USD prize pool
· Job interviews for high-salary Bytom blockchain developer position
· Token rewards for attending workshops
· Extra grades on your project for Bytom Devcon 2
Food and drinks will be served. Come and enjoy all the three exciting programming workshops.
P.S. Please Do Not Forget to Bring Your Computer
---
Other Workshops
Workshop 1 —— How to interact through sidechain/crosschain technology
Time: July 22nd, 6:30 – 8:30 pm
Location: Blockchain Center SF,540 Howard St, San Francisco, CA
Speakers: Martin Zhong, Haoyu Lin
Topic: Interaction through sidechain is so easy
Bytom's innovation on cross-chain technology
Analyze cross-chain real sample
How to code cross-chain interaction
Workshop 2 —— Use cases of smart contracts
Time: July 23rd, 6:30 – 8:30 pm
Location: Blockchain Center SF,540 Howard St, San Francisco, CA
Speakers: Martin Zhong, James
Topic: Smart contracts used for auction and testament
Types of smart contracts
How to call Bytom smart contracts
How to use smart contracts in different scenarios
Hosted by Bytom:
Bytom public blockchain is an interactive protocol of multiple byte assets, with the mission of creating diverse assets and a programmable economy.
Co-Hosted by Blockchain Center SF:
Blockchain Center SF is a hub for blockchain innovation in San Francisco. Individuals and companies can join us at the Blockchain Center to enjoy the benefits of community and collaboration. Get access to office and event space as well as exclusive talks and workshops.
BCSF is powered by MouseBelt full service blockchain accelerator that goes beyond cash investments and provides the hands-on workforce needed to encourage development, growth, and real-world adoption.
Get tickets for this event on: EventBrite.
Disclaimer:
Blockcast.cc does not endorse any content or product on this page. While we aim at providing you all important information that we could obtain, readers should do their own research before taking any actions related to the company and carry full responsibility for their decisions, nor can this article be considered as investment advice or recommendations. Every investment and trading move involves risk, you should conduct your own research when making a decision.