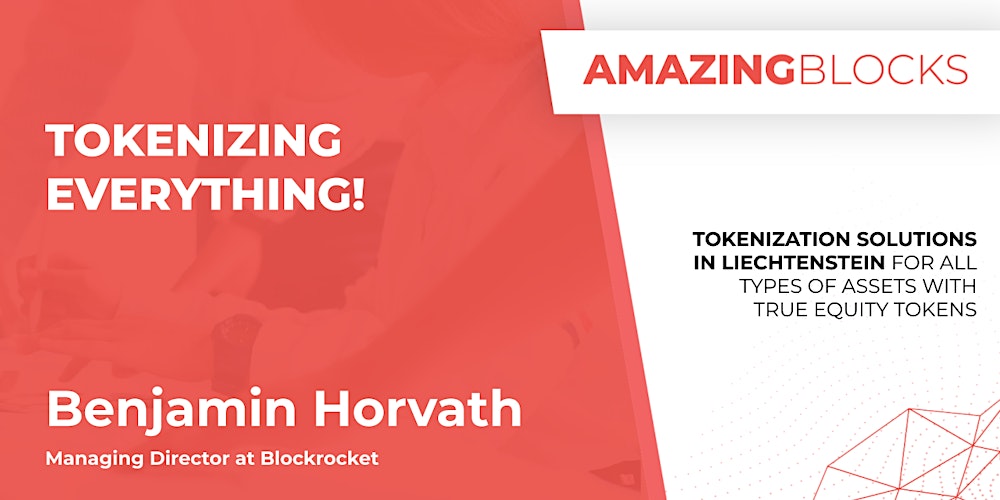 42 total views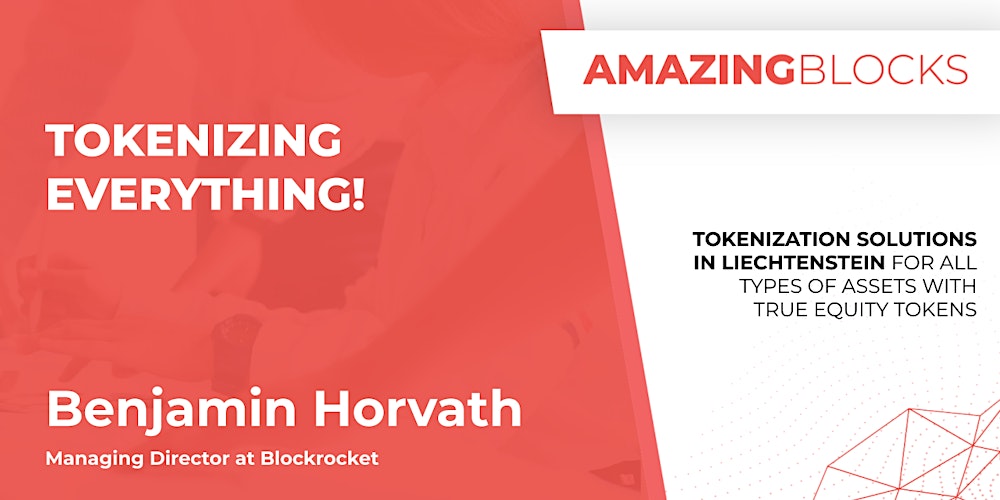 About this Event
TOPIC
Tokenization Solutions in Liechtenstein for all types of assets with true equity tokens
SPEAKERS
Moderator: Nicolas Weber, Business Development, Amazing Blocks
Benjamin Horvart, Co-Founder, Delphi Analytics and Managing Director, BLOCKROCKET
DATE & TIME
Date: Friday, December 04, 2020
Time: 16h00-17h00 (CET)
Mode: online talk via Zoom; Zoom dial-in URL will be sent previous to the online talk
WHY DO WE DO ONLINE TALKS? CORONA.
Blockchain and community building. This is our mission. The Corona virus did not make things easier for us, but we will now move our events online to help education and dissemination in the blockchain area.
Do you want to become our speaker? We aim at 500+ video conference participants per talk. Write to: [email protected]
HOW TO STAY UPDATED
We do online talks and online panel discussions 2x per week. We frequently post our next events on Twitter and on LinkedIn. Follow us to stay up to date:
See our schedule: Link to our schedule for the next weeks; register directly via Eventbrite
Follow us on Twitter: https://twitter.com/NetworkDisruptFollow us on LinkedIn: https://www.linkedin.com/company/disrupt-network/
LANGUAGE
This talk will be held in English.
CONTACT
Mail: [email protected]: https://www.linkedin.com/company/disrupt-network/
DATA PROTECTION
Through participating in this meetup (that is, through ordering a free ticket with Eventbrite), the participant gives his consent that Disrupt Network UG (1) saves his name and contact data (i.e. email), (2) is later on allowed to send emails to the participant, and (3) is allowed to take photos and videos during the meetup that might be published online and that might include the participant. If the participant does not agree to points (1), (2) and (3), he or she should not order a ticket for the meetup.