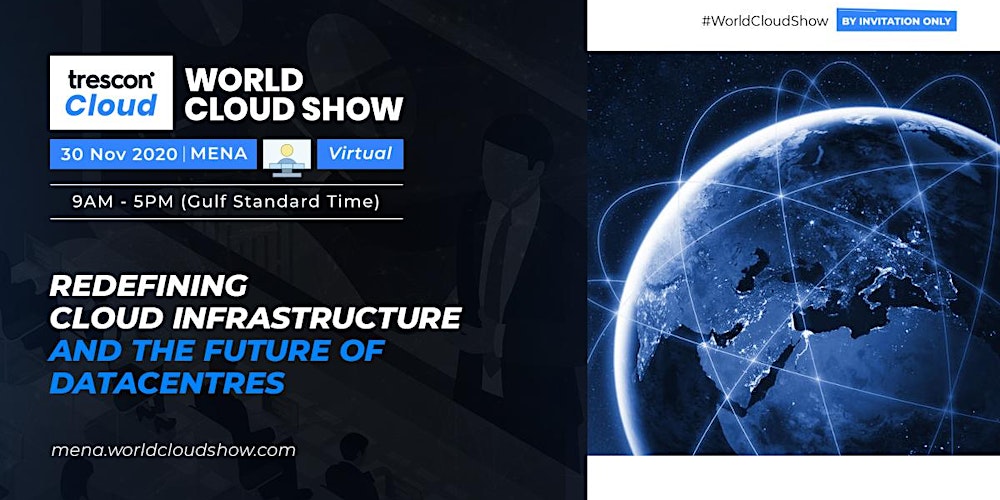 74 total views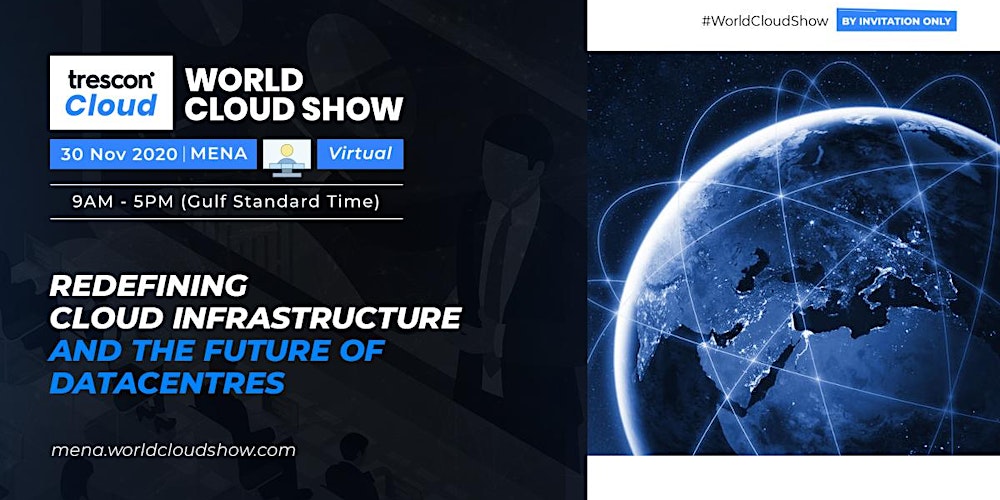 Enabling Cloud and Data Center Infrastructure in the Middle-east
A virtual convening of global tech leaders to highlight and discuss core data strategies and digital infrastructures that will drive the next phase of cloud adoption in a post-Covid-19 era
What is World Cloud Show?
World Cloud show gathers pre-qualified CIOs, CEOs, CTOs, Heads of Research, Industry Practitioners, IT Decision Makers and Experts in Cloud Computing among others from cross-industry verticals across UAE.
The show features exciting keynotes, government and enterprise use-case presentations, product showcase, panel discussions and tech talks to discuss the latest challenges and applications of cloud-based solutions.
WHY MENA
Public Cloud Services in MENA are expected to grow by 21% in 2020. The GCC data centre market is expected to grow at a CAGR of over 3% during the period 2019−2025.This has been vindicated by Initiatives such as Saudi Vision 2030, Dubai Vision 2021, Bahrain's Cloud First Policy of 2019 and New Kuwait Vision 2035 have bolstered cloud adoption among large organizations in the region.
The move to digital business by organizations is driving cloud spend, where the cloud is a key enabler and the platform that supports digital technologies. These initiatives are likely to aid in the growth of cloud, big data, and IoT services in the market.
The UAE and Saudi Arabia are the major contributors to the market. However, Bahrain, Kuwait, and Oman are in the nascent growth stage. With backed govt. initiatives, it is said that Up to 51 per cent of organizations in the GCC have named cloud computing as a priority and two of three Gulf enterprises plan on investing at least five per cent of annual revenue into the digitization of operations.
This has pushed for more cloud-based infrastructure due to a rising contribution from the increased deployment in IoT, AI, and machine learning workloads.
NOTE: Participation at this event is subject to pre-qualification. Please register for your free pass by visiting the event website: Free Delegate Pass
For Sponsorship opportunities, please submit the inquiry form by visiting the page: Sponsorship Enquiry