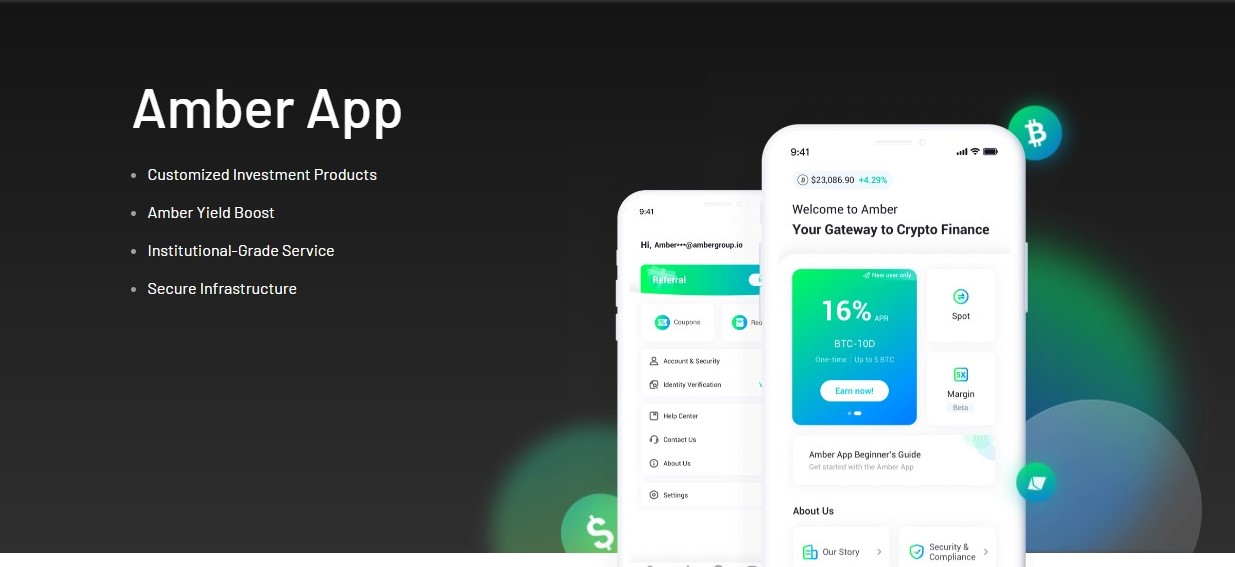 368 total views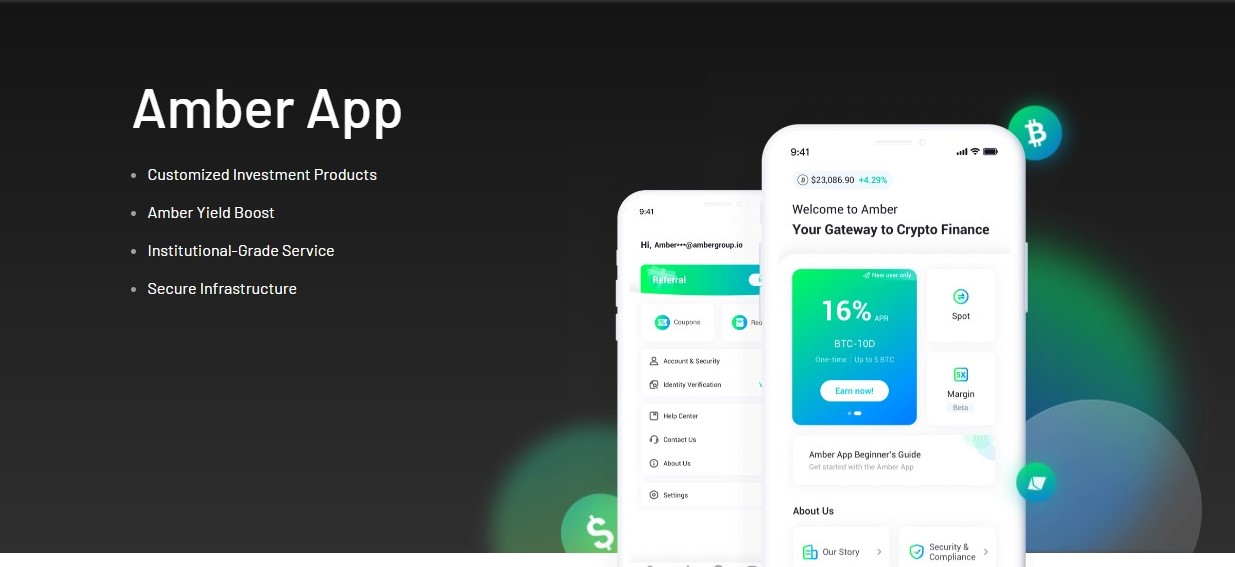 Upgrade supports new user sign up perks, an enhanced referral program, and up to 5% APR on DOT / BNB tokens
Amber Group, the leading crypto trading and technology firm, announced new user perks and an enhanced referral program on its popular crypto finance mobile app – Amber App. Starting today, qualified new users are eligible to receive 18 USDS and up to 16% APR on BTC, ETH, and USD stablecoin deposits.
In addition, current Amber App users are now eligible to win an additional 10 USDS for each qualified referral, an 11% bonus from the referral's Earn interest (excluding Flexible Earn), and Yield Boost subscription, and up to 34% on trading commissions.
"Since the inception of Amber Group, our goal has always been to provide our users with an unmatched crypto finance experience," said Michael Wu, CEO of Amber Group. "We now serve users of all levels and hope the new user and referral incentives encourage new crypto adopters to explore the suite of crypto offerings we have built. We look forward to adding even more features and supporting new tokens soon."
According to Amber Group, though BTC and ETH are still the preferred crypto investments, demand for DeFi tokens is booming. Amber Group has added DOT and BNB to its Flexible Earn feature, allowing users to earn up to 5% APR on their investments by simply depositing the tokens in the Amber App wallet. Amber Group plans on adding over a dozen new tokens to these investment features in the coming months.
In the past 5 months, Amber App has seen 4x growth with registered users crossing 100,000. Amber App now supports three new languages, Japanese, Turkish, and Russian in addition to English, Simplified Chinese, Traditional Chinese, Korean, Spanish and Portuguese. Users are also able to login to the app with their Facebook/Google account.
The Amber App is now available on the App Store and Google Play Store in over 140 countries and regions.
Amber Group is one of the world's leading crypto finance service providers, operating 24/7 with a presence in Hong Kong, Taipei, Seoul, and Vancouver. In 2019, the company raised $28 million in Series A funding led by Paradigm and Pantera Capital, with participation from Polychain Capital, Dragonfly Capital, Blockchain.com, Fenbushi Capital, and Coinbase Ventures.
Disclaimer:
Blockcast.cc does not endorse any content or product on this page. While we aim at providing you all important information that we could obtain, readers should do their own research before taking any actions related to the company and carry full responsibility for their decisions, nor can this article be considered as investment advice or recommendations. Every investment and trading move involves risk, you should conduct your own research when making a decision.