672 total views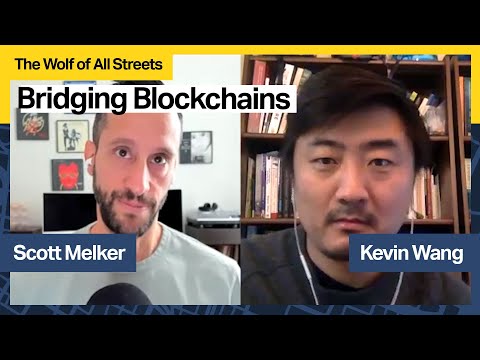 Just like Scott Melker, Kevin Wang attended the University of Pennsylvania and loved to play video games as a kid. With a desire to explore what was below the digital surface, Kevin learned to code and develop, becoming extremely proficient along the way. Upon discovering blockchain and Bitcoin Kevin Wang co-founded Nervos to solve blockchain interoperability and improve upon the existing proof of stake and proof of work protocols. The way Kevin sees it, blockchain is on a journey of world domination just like the internet once was decades ago.
Scott Melker and Kevin Wang further discuss managing a team around the world, the advantages of proof of work, a multi-asset store of value, tokenizing everything, the Nervos vision, the centralization of mining, living in virtual reality, China's digital Yuan, teaching kids to code, web 3.0, where Bitcoin is headed, Bitcoin's rising price and network security, Ready Player 1, China's volatile regulation, blockchain in 5 years and more.
Sponsored by:
VOYAGER – https://go.onelink.me/4gTR/fc3d38ef
This episode is brought to you by Voyager, your new favorite crypto broker. Trade crypto fast and commission-free the easy way. Earn up to 9.5% interest on top coins with no lockups and no limits. Download the Voyager app and use code "SCOTT25" to get $25 in free Bitcoin when you create your account.
Disclaimer:
Blockcast.cc does not endorse any content or product on this page. While we aim at providing you all important information that we could obtain, readers should do their own research before taking any actions related to the company and carry full responsibility for their decisions, nor can this article be considered as investment advice or recommendations. Every investment and trading move involves risk, you should conduct your own research when making a decision.