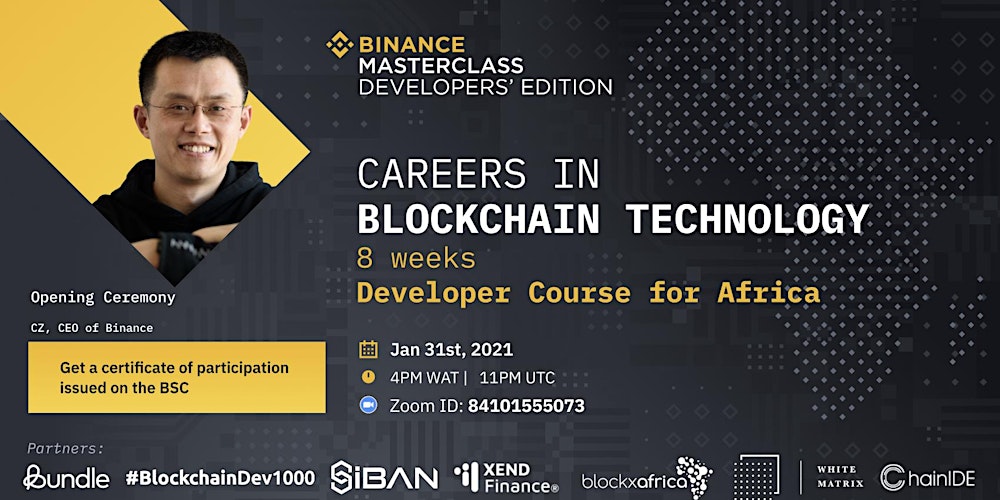 59 total views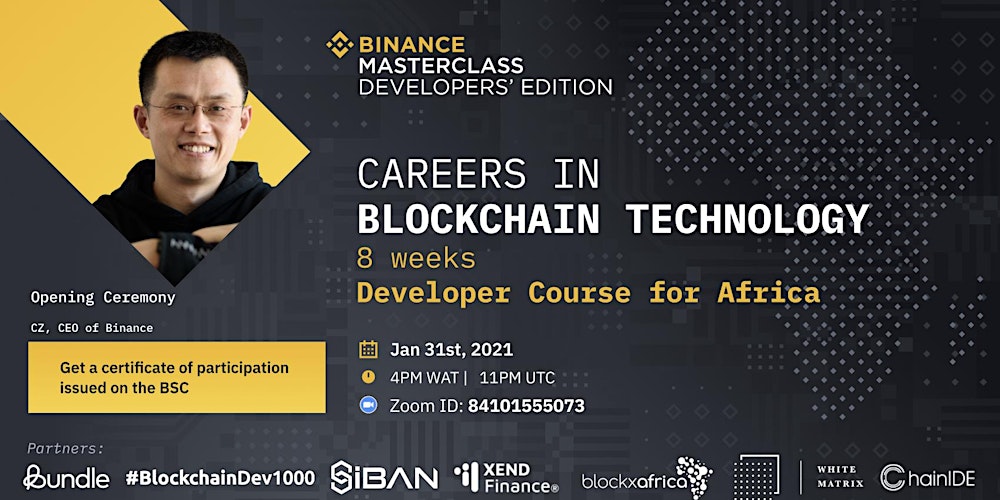 Binance, the world's leading cryptocurrency exchange, via its Binance Masterclass education series, plans to equip up to 1000 African blockchain developers with the right tools and skills to build their first Defi DApps on the Binance Smart Chain (BSC) network. All within the first quarter of 2021.
From January 31st 2021, the Binance Smart Chain and Binance Africa teams will host weekly programs (for 8 weeks) under the theme Rebuilding Financial Systems on Blockchain.
The 8-week program which will be coordinated by crypto industry thought leaders from ChainIDE, Xend, Bundle, as well as the BSC team will first begin with a two-hour Binance Masterclass – Developers' Edition on 'Careers in Blockchain Technology', where Binance CEO, Changpeng Zhao (CZ) will introduce the program.
Location: Zoom (first 1000 attendees) & YouTube
Register at: https://us02web.zoom.us/webinar/register/WN_cJEGf6-FRYSbZE4lO90rOw
Date and Time: 31st January 2021, 4PM WAT, 5PM SAST, 6PM EAT
The masterclass on January 31st aims to increase product awareness for blockchain development within Africa using BSC. Attendees will:
Acquire high income development skills
Learn blockchain development with Binance for FREE
Receive a certificate of participation issued on Binance Smart Chain (for 1000 attendees on Zoom)
Binance Masterclass will also be giving away $1000 worth of crypto during the event.