350 total views
Please note: this is a technical deep dive talk strictly for software engineers, software architects and computer science/software engineering students only. We will therefore review all registrations and we will send you an email to confirm your seat. We require each attendee to register on Eventbrite to attend this event. Please complete the registration form provided. Security at the venue will not allow entry to anyone without a valid ticket. This is a private event and we have the right to refuse entry.
This event in collaboration with Gnosis is brought to you by The Blockchain Connector and King's College London Blockchain Society
Headline: How to build decentralized prediction markets?
Abstract:
The presentation will cover technical details of the Gnosis platform and how developers can get started building their own application on Gnosis. In addition, future technical challenges to bring Gnosis to the masses will be discussed and possible solutions will be presented.
Gnosis Background:
Gnosis will be a disruptive force driving change in a number of systemically important global markets, including finance, gambling, insurance, and information. Gnosis prediction markets will also find applications in new forms of distributed, market-based governance protocols, and will provide unique incentivization opportunities for both local and global economies. Gnosis is well-positioned as a medium for a long-term shift toward information arbitrage economies that will power the Internet of Things, as well as more advanced forms of artificial intelligence. We believe that we are on the cusp of a Cambrian explosion of machine intelligence that will leverage a global liquidity pool of information for decision-making and will be deeply interwoven on a shared blockchain fabric such as Ethereum. Decentralized prediction markets seeded on Gnosis will be the ideal medium of exchange for these intelligent agents.
Further info available on the following sites:
Web: https://gnosis.pm/
Twitter: https://twitter.com/gnosisPM
LinkedIn: https://www.linkedin.com/company/18098361/
Bio of speaker: Stefan George, CTO
01.03.2015 – present Co-Founder of Gnosis – Prediction Market Software.
01.06.2013 – present Co-Founder of Fairlay.com Bitcoin sports betting.
2010 – 2013 Master of Science IT-Systems Engineering. Hasso Plattner Institute.
Stefan is an entrepreneur and developer who became interested in Bitcoin in 2013. He started his own Bitcoin start-up Fairlay, one of the leading prediction markets using Bitcoin today. Previously, Stefan worked at tech companies in Silicon Valley and at Berlin-based start-ups. After finishing his Master's in Computer Science, he decided to travel to Asia for a year in 2014 and started Gnosis afterwards working from Berlin. The first alpha version of Gnosis was released just one week after the launch of Ethereum. Stefan leads the development at Gnosis and implemented the smart contracts behind the prediction market platform. In addition, Stefan wrote the crowdfunding campaigns for Gnosis and SingularDTV and the multisig-wallet which became a standard for ICOs today.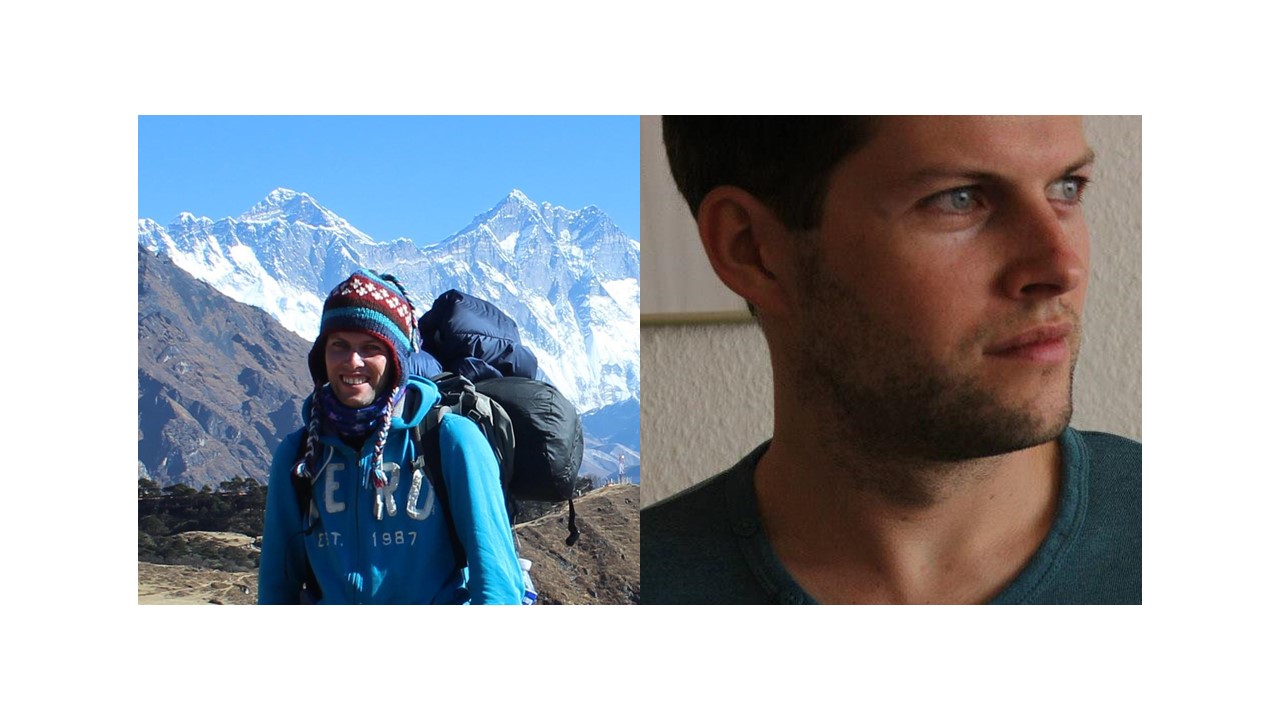 "Our mission is to build an accessible prediction market platform enabling the free flow of useful information."
"Decentralization will enforce deregulation and accelerate the development of markets making them globally efficient."
"A decentralized economy complements the distributed nature of information spread throughout society. Decentralized prediction markets will be the platform to trade this information."
Schedule:
18:30 – 19:00 Registration & Networking
19:00 – 19:10 Intro from The Blockchain Connector & King's College London Blockchain Society
19:10 – 19:15 Lightning intro from the audience. We are providing an opportunity to our audience to present for two minutes. The topic must focus around a blockchain based product/platform you are building. Please inquire by sending an email to [email protected]
19:15 – 20:15 Main presentation by Stefan George from Gnosis
20:15 – 21:00 Q & A with Stefan George led by Mustafa Al-Bassam
21:00 onwards – Networking drinks at a nearby pub kindly sponsored by DeepToken.
Location: King's College London, Room BH (S) -1.01, Bush House Auditorium, Ground Floor, 30 Aldwych, London, WC2B 4BG. Click HERE for link to map.
Sponsor:
DeepToken, the currency of IP exchange.
More info on our sponsor can be found on www.deeptoken.io
Twitter @deeptoken
EVENT ORGANIZER
This event is brought to you by The Blockchain Connector and King's College London Blockchain Society.
The King's College London Blockchain Society (KCL Blockchain) aims to provide students a means to engage with the London Blockchain community. We do this by organising events, producing research and curating London blockchain events. We are always looking to collaborate with interested parties to bring students and industry members together to advance our knowledge in Blockchain. For enquiries, please email us at [email protected]
Further info available on the following sites:
Web: https://www.kclblockchain.com/
LinkedIn: https://www.linkedin.com/company/11347353/
Facebook: https://www.facebook.com/kclblockchain/
Twitter: https://twitter.com/kclblockchain
Antonio Sabado is the founder of The Blockchain Connector, a training and recruitment company focusing entirely on Blockchain technology. If you are hiring or looking for your next job opportunity in the blockchain space, please get in touch. Antonio has 10+ years experience working closely with global Investment Banks placing and managing highly skilled eTrading Technology professionals. Antonio has an extensive network, ranging from mid to senior level technology and business professionals across various sectors. He is an organiser of several Blockchain focused events in London aimed at software developers and business users.
The Blockchain Connector's goal is to build a blockchain developer community by helping regular developers become blockchain developers. We host regular hands-on developer workshops, technical deep dive sessions and hackathons. We train and recruit developers on behalf of start-ups and global firms working on Blockchain related projects. We are also planning a series of Blockchain focused seminars for business users/non-technical users to take place in London.
Hackathons:
We have the resources to organise and mentor blockchain based hackathons. Contact us if you are a blockchain based company who would like to sponsor one of our hackathons or you would like us to lend you a helping hand with organising a hackathon.
Developer Training:
We have the resources and expertise to offer companies a blockchain developer focused training on site. Alternatively, developers can join our monthly hands-on developer workshop in London.
Hiring:
We have the network to help you build your development team. Contact us if you are a company looking to hire or a developer looking for your next job opportunity.
Volunteer Developers:
We have access to developers who are looking to contribute to open source projects on a volunteer basis. Contact us if you have an Ethereum based project that require volunteer developers. Alternatively, contact us if you are a developer looking to gain commercial blockchain development experience.
Future events:
Click HERE to view all our up and coming blockchain related events.
Contact:
If you have any question, please contact us on [email protected] or +44 7923 521 833.
Web: https://www.theblockchainconnector.com/
Twitter: https://twitter.com/thebc_connector & https://twitter.com/bc_workshop
LinkedIn: https://www.linkedin.com/company/15221081/
Facebook: https://www.facebook.com/TheBlockchainWorkshop/
Join our developer focused meetup group held monthly in London. This meetup group is strictly for developers only. Technical talk made for a technical audience. https://www.meetup.com/Blockchain-Workshop-for-Developers/
Get tickets for this event on: EventBrite.