2,295 total views
Blockcast.cc: Happy new year everyone. My name is Jenny Zheng, Co-founder of Blockcast.cc. We start 2020 with an exclusive interview with our friend from Canada, Armen Faridani. He is the Chief Marketing Officer at BreezeMaxWeb, one of the leading digital marketing agencies. Can you give us a brief introduction of yourself?
Armen: Hi Jenny, thank you for the interview on the second day of a brand new year. My name is Armen Faridani. I graduated from Seneca College with a diploma in graphic design. I have over 10 years of online marketing experience, being responsible for helping thousands of businesses grow and prosper through strategic coordination in the changing paid search marketplace.
Blockast.cc: Please tell us more about BreezeMaxWeb.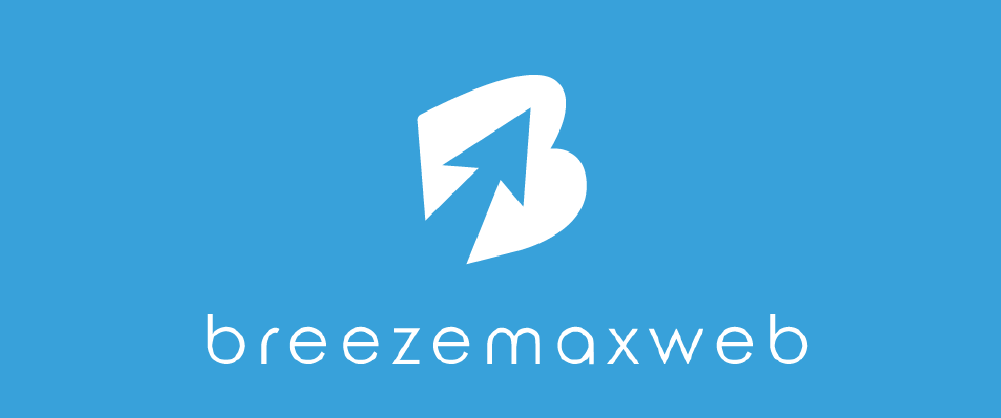 Armen: We are a digital marketing agency in short. I help businesses of all sizes grow their online presence. The theory is simple; an increased online presence means more visibility, more site traffic, and more sales. We try our best to make your website appear among the top results listed on Google.
Blockcast.cc: How do you achieve that?
Armen: We specialize in increasing your website's search engine exposure through Search Engine Optimization (SEO), Search Engine Marketing (SEM), and Social Media Management (SMM). In fact, we're so good at our jobs that Google has certified us as a Google Premier Partner. There are millions of potential customers out there, but they can't buy from you if they can't find you.
Blockcast.cc: You have worked very hard to build other companies' brands and provide strategies for them. How many clients do you have?
Armen: As an advanced pay per click advertiser who is Google certified in every aspect of paid search, I have a dedicated team of experts that work together to help build other companies' brands, provide awareness on a large scale and develop strategies to encourage continued growth for clients. We have helped more than 3,000 clients in over 300 verticles across North America. The team at BreezeMaxWeb worked very hard, and we are proud to be a PROFIT 500 company with rankings improving each year due to growth.
Blockcast.cc: That is great. Your story has inspired me. What are some of the clients that you deal with? Is it possible to name some of them?
Armen: We have clients from local companies to global brands. For example, KFC, Taco Bell, Pizza Hut for Food & Beverage; KIA, Honda, Toyota for the Automotive; Gaimin.io, Kyocera for Tech.
Blockcast.cc: Indeed, you have serviced many different clients. As you know, we are a blockchain tech media company. How do you see the blockchain industry?
Armen: Blockchain is just another technology to me. I have read about it and servicing quite a few clients who are dealing with this technology. Gaimin.io is one of them. We take charge of their advertising efforts. My view of the blockchain industry is optimistic. The main usage of this technology is to authentic, verify and secure our current systems. I am not sure if I am right, I learn most of these from our clients.
Blockcast.cc: You are right. Your perspectives are useful. Do you think blockchain will help in what you are doing? Will blockchain help the advertising industry?
Armen: In the massive world of online advertising, blockchain will be a force to be reckoned with. For a start, blockchain industry did help our business for sure. There are many new blockchain companies that came to us and this has spiked many enquiries in the short run.
In the longer run, the technology helps us reduce ad fraud and create more valuable impressions. This is definitely what my clients want; this is also what Google wants too. And if you look at it deeper, there is also a possibility that blockchain could take out some of the ad exchanges or ad agencies, creating a direct interaction between companies, consumers and media owners with a simple smart contract agreement for their ads. A simple gamification concept like Gaimin.io with the help of blockchain and cryptocurrency, bridges the gap with gamers and allows them to monetize in a totally different manner. I guess the thinking behind is the same: "The possibilities are limitless."
Blockcast.cc: Yes, again I agree. Smart contracts could eliminate duplicate ads and reduce unnecessary spending for companies. This changes the game in your industry!

As for Gaimin, they will be launching their IEO with Bicomony.com on 19th January 2020. Many of us are excited to see how they rock the gaming and blockchain markets.

Last but not least, can you share with us some inspiring words?
Armen: I have heard a lot about cryptocurrency and blockchain in the last 6 months. Many of my own friends are very wary of these terms and they feel that it is a scam. But I kept an open mind and think differently from them. I think there is a use case for every new technology, it depends on how you look at it. I do believe this:
"Blockchain will affect many different industries like what the internet did to publishing & advertising."
They will change how our current systems function.
Blockcast.cc: Thanks Armen. Thanks for spending time during this festive period to speak to me. Have a great year ahead.
Armen: Thanks Jenny. We will speak again.
Blockcast.cc: Dear Fans, this is the end of our interview segment with Armen.

If you want to find out more about Armen and his team, go to www.breezemaxweb.com for more information.
At blockcast.cc, we will bring you more international interviews in 2020. Stay tuned.
Original Source: https://blockcast.cc/interviews/blockcast-cc-fireside-chat-with-armen-faridani-blockchain-will-affect-many-different-industries-like-what-the-internet-did-to-publishing-advertising/